Purposeful Living Conference 2020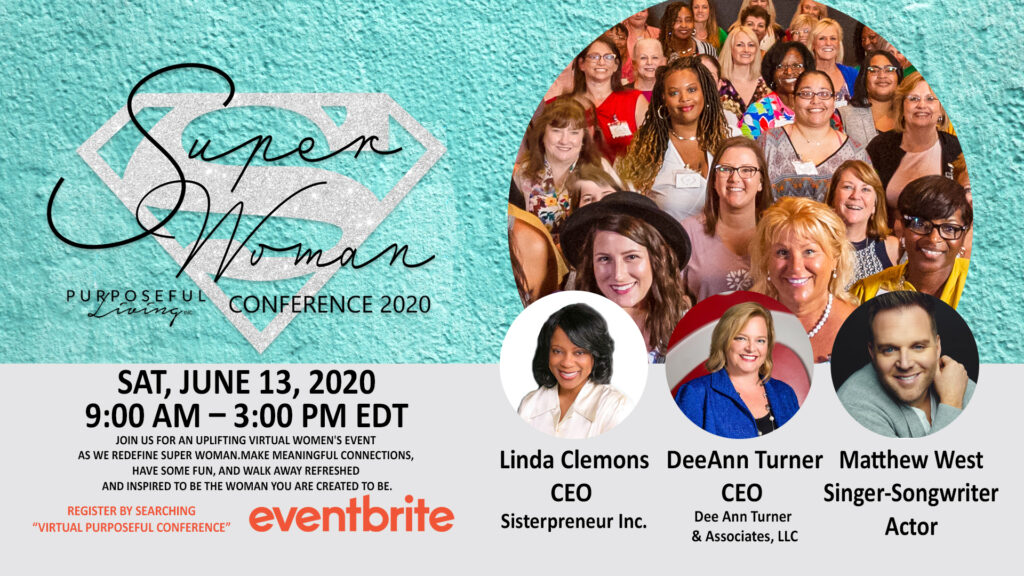 Saturday
06.13.20
Virtual — Zoom Call
9am-3pm
$15 Tickets
Join us for a day designed for women, by women!
Listen to great speakers
Enjoy live music
Experience a fun and uplifting environment
Make meaningful connections
Walk away refreshed and inspired to be the woman you were created to be!
---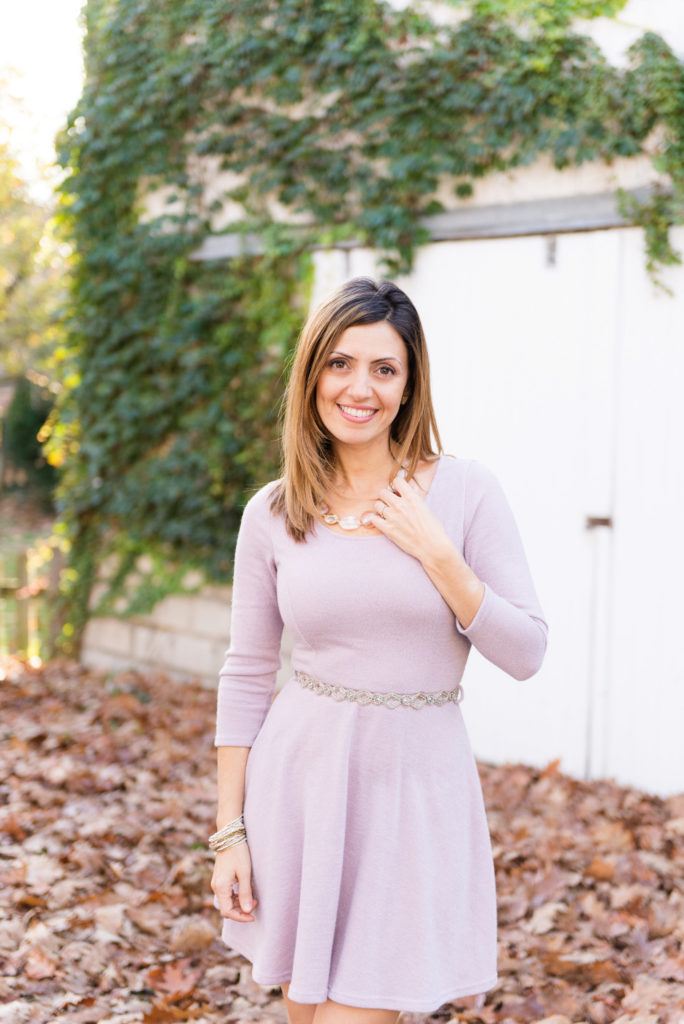 Nadine McGowan
Speaker and Purposeful Living Founder
Nadine is on a mission to heal, grow, inspire, and empower women to be all that God created them to be. She is a wife, mother, speaker, coach, and leader who is thankful that God can use her pain and messes for His glory and has turned them into a mission to redeem the hearts of women. Nadine is the founder and president of Purposeful Living INC. Nadine has a Bachelor's Degree in Education from Wayne State University, a Coaching Certification through Coach University, and is currently working on her Master's Degree in Christian Counseling through Christian Leadership University.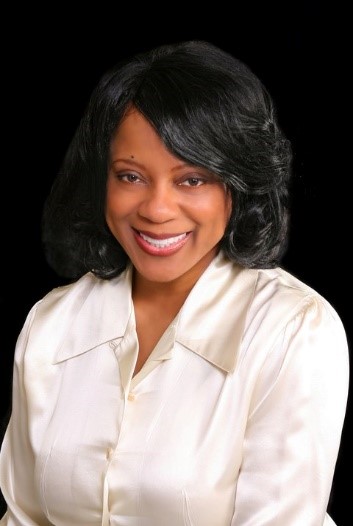 Linda Clemons
Speaker
Linda Clemons, from Indianapolis, Indiana, is the CEO of Sisterpreneur ®Inc. Linda is an award winning record setting sales producer as well as one of the top sales trainers in the world in the resort/timeshare industry where clients have generated over two billion in sales.
A Body Language Expert trained and certified in Analytic Interviewing and Statement Analysis ™ a process used to detect deception.
Her clients and audiences include Southwest Airlines, National Urban League, Nestle, MGM, Major League Baseball, Sodexo, Wells Fargo, Leo Burnett Worldwide, US Customs, FBI, Marriott, Hilton, Wyndham and Starwood. Her client list includes celebrities, executives, politicians and entrepreneurs.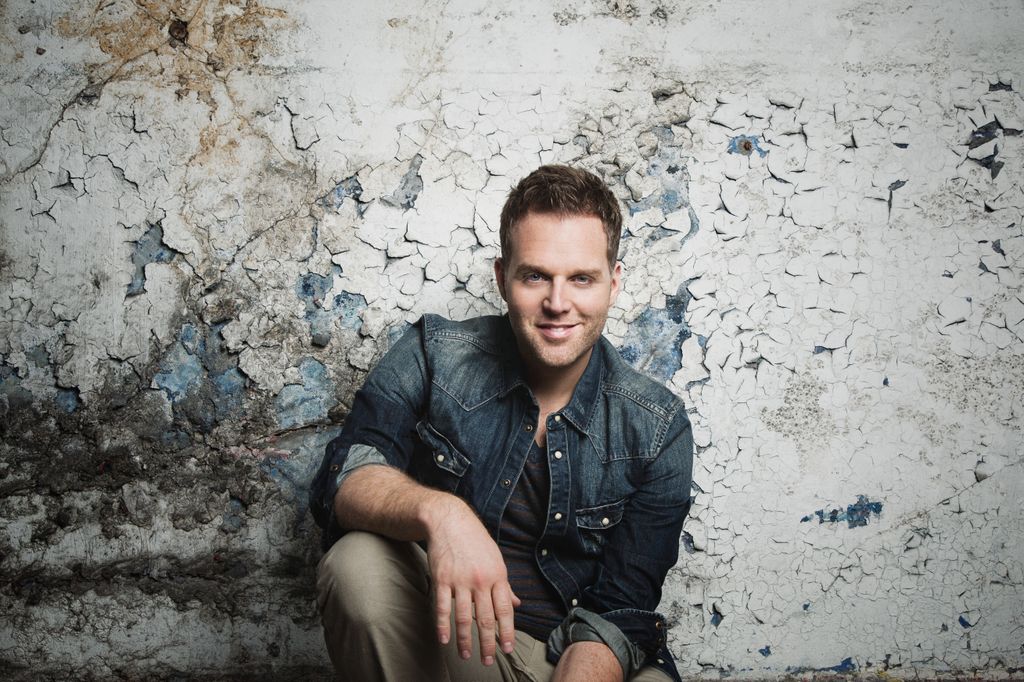 Matthew West
Musician
Matthew West is a five-time GRAMMY® nominee, a multiple ASCAP Christian Music Songwriter/Artist of the Year winner and a 2018 Dove Award Songwriter of the Year (Artist) recipient. He has received an American Music Award, a Billboard Music Award, a K-LOVE Fan Award and named Billboard's Hot Christian Songwriter of the Year. A recipient of the Rich Mullins Impact Award, West also received a Primetime Emmy® Award nomination for Original Music & Lyrics for the title track for the feature film "The Heart of Christmas."  He has been awarded a RIAA Gold certification for his single "Hello, My Name Is" and RIAA Platinum certification for the song "The Motions."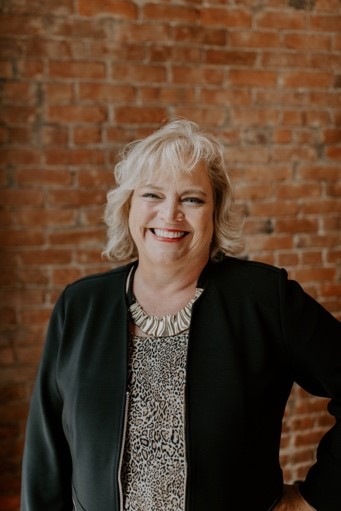 Dee Ann Turner
Speaker
Dee Ann is a 33-year veteran of Chick-fil-A, Inc. Prior to retirement in 2018, she was Vice President, Talent and Vice President, Sustainability for Chick-fil-A, Inc. Selected as the company's first female officer in 2001, she was instrumental in building and growing Chick-fil-A's well-known culture and talent systems. During her long career, she worked closely with Chick-fil-A's founder, S. Truett Cathy, and other key leaders as an architect of their organizational culture. Turner was responsible for thousands of selections of Chick-fil-A Franchisees and corporate staff members. Additionally, she led Talent Management, Staff Learning and Development, Diversity and Inclusion, Culture and Engagement. Most recently, Dee Ann launched and led the Sustainability function focusing on Chick-fil-A's strategy to implement sustainable practices at the $10.5 billion company.
Today, she leads her own organization, Dee Ann Turner & Associates, LLC, writing books, speaking to over 50 audiences per year and consulting and coaching leaders globally. She is the author of the best seller, It's My Pleasure: The Impact of Extraordinary Talent and a Compelling Culture. Her latest book is Bet on Talent: How to Create a Remarkable Culture and Win the Hearts of Customers was released in September 2019 and her new book will release in April 2021.
She is a graduate of Clayton State University with a degree in Management. She also completed executive education courses at Emory University, University of North Carolina at Chapel Hill and the University of Virginia's Darden Business School. She is a 2009 alumnus of the prestigious Harvard Business School Advanced Management Program.
Dee Ann has been married her husband, Ashley for 35 years and they are the parents of three grown sons. She has served numerous non-profit boards in the past including The Kenya Project, Eagle Ranch and Proverbs 31 Ministries. She has also served on the board of advisors for Lubbock Christian University and First Care Clinics. Currently, she serves on the board of advisors for Unconventional Business Network Women and the advisory board for the Pure Hope Foundation. When she is not traveling, she can often be found on her Peloton bike in her home outside of Atlanta or on her stand up paddleboard at Lake Hartwell in northeast Georgia.
---
Sponsors
We're grateful and excited to share about these businesses that make our event possible!