We have chosen to partner with corporate sponsors who align with our vision of empowering women. Together, we are able to reach women in our country and offer educational workshops and events using our sponsors expertise and experience. Because of their sponsorship we are able to continue to offer our range of services for free — including Care, Coaching, Growth Groups and Events.
We are grateful to our sponsors and partners who contribute significantly to making our programs possible. Through their financial support, sponsors are able to attract new clients, attract talent, expand their reach and support their community in a meaningful and impactful way.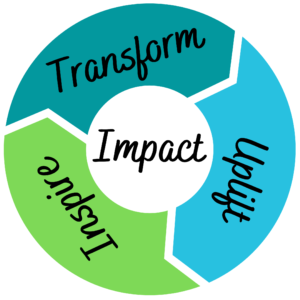 When you invest, it uplifts, inspires, and transforms a woman's life.
Interested in Sponsoring Purposeful Living?
Logo & Link on Website
Tickets to Events
Logo & Link on Website
Sponsor Spotlight on Social Media and Newsletter
Logo in Event Programs
Logo & Link on Website
2 Sponsor Spotlights in Newsletter
Sponsor Spotlight on Social Media
Promotional Post on Social Media
Podcast Episode Feature
Logo in Event Programs
2 Tickets to Celebrate event
Logo & Link on Website
3 Sponsor Spotlights in Newsletter
2 Sponsor Spotlights on Social Media
2 Promotional Posts on Social Media
Video Commercial
Facebook Live Interview
Logo in Events Programs
1/2 Page Ad in Event Programs
2 Podcast Episode Features
1 Sponsored Podcast Episode
4 Tickets to Celebrate
Half-Page Program Ads in Event Programs
Speaking Opportunity at Momentum
Hole Sponsor and Cocktail Promo at Golf Outing
Logo & Link on Website
4 Sponsor Spotlights on Social Media and in Newsletter
3 Promotional Posts on Social Media
3 Podcast Episode Features
2 Sponsored Podcast Episodes
Opportunity to Host 1 Workshop
8 Tickets to Celebrate
Full Page Ad in Event Programs
Speaking Opportunity at Momentum
Hole Sponsor and Cocktail Promo at Golf Outing

Julie Struble
317-979-9178
julie@operations-optimized.com